I don't even know where this other drink came from. I literally do not know. I'll drink it anyway. I don't care. Hand me another.
1. We came as fast as we could.

2. Cheers, love. See third message.

3.


CAPTIONS RETURN MONDAY, DARLINGS. 

We're going to give this whole still-running-the-site-though-life-has-become-extremely-busy thing a try. If it backfires, one of you beautiful cunts better be prepared to take the torch. 

- ♥ OC 
We're going to be on hiatus for a few weeks.
We're moving house. Our desktop computer is currently in another city. Life is difficult at the moment. We will keep you posted.
Why no you're not ruining the Gallagher tags for the rest of us, not at all. Go on, give us more of your unbiased, logical opinions. So interesting.
And how!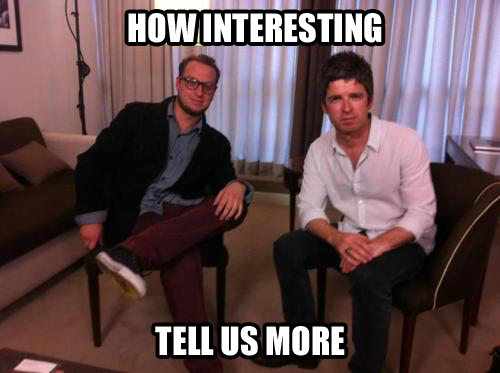 next »